Microsoft Loop could be the Notion competitor we were asking for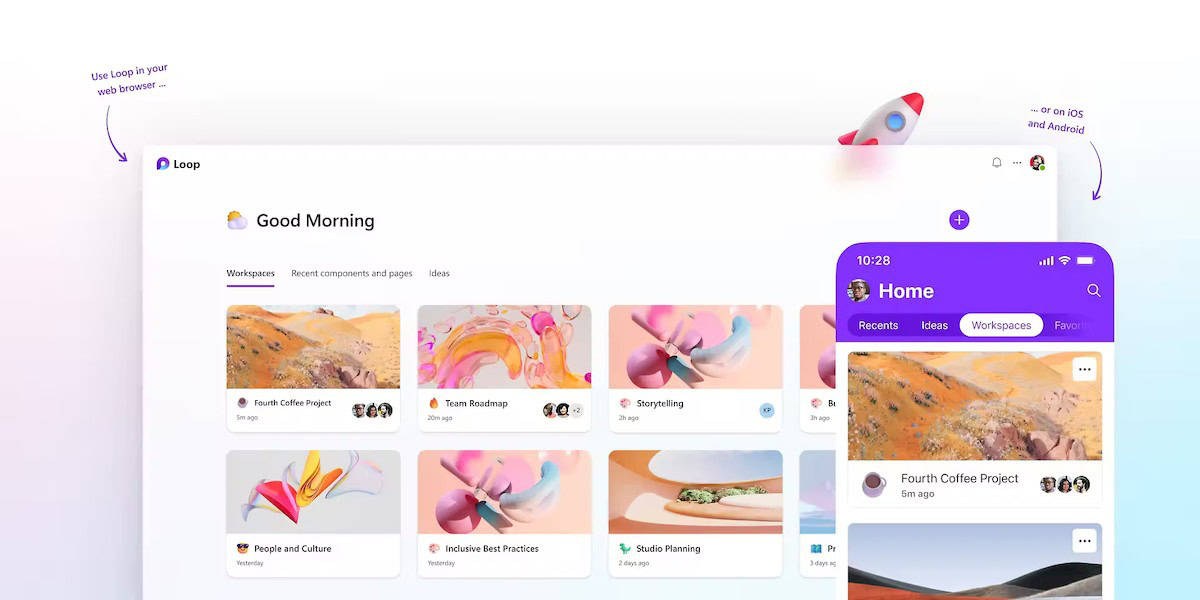 Microsoft Loop has been officially launched, a productivity and collaboration app that bears a striking resemblance to the popular Notion platform.
Microsoft Loop is built for the new way of work, which is characterized by more remote work, more collaboration, and more need for agility.
Loop helps people connect and innovate by providing a centralized workspace where they can share ideas, work on projects together, and stay up to date on the latest information.
See how the Microsoft 365 YouTube channel describes Loop below.
Microsoft Loop is a Notion competitor on steroids
Loop's interface closely mirrors that of Notion, including the ability to access a variety of tools and formatting options by typing the forward slash key. This intuitive design makes it easy for users familiar with Notion to quickly grasp Loop's functionality.
Microsoft's expertise in software development has enabled Loop to seamlessly integrate with other Microsoft applications, such as Teams Chat and Outlook.
This integration allows users to effortlessly share Loop page segments across these platforms, eliminating the need for constant context switching.
Copilot is there too
Loop incorporates Microsoft's AI-powered Copilot assistant, which provides valuable assistance with tasks like drafting text and summarizing pages. This intelligent feature enhances productivity and streamlines the collaborative workflow.
Here is a quick summary of the key features of Microsoft Loop:
Flexible, collaborative workspaces and pages
Seamless integration with Microsoft applications
AI-powered Copilot assistant for enhanced productivity
Real-time synchronization across apps
Intelligent suggestions, page templates, and an insert menu for easy setup
File and document search functionality
Cross-platform availability
Microsoft Loop vs Notion
Microsoft Loop and Notion are both productivity and collaboration tools that help people work together more effectively. However, there are some key differences between the two platforms.
Here is a table summarizing the key differences between Microsoft Loop and Notion:
| | | |
| --- | --- | --- |
| Feature | Microsoft Loop | Notion |
| Purpose | General-purpose productivity and collaboration tool | Note-taking, project management, and personal knowledge management |
| User interface | Simpler and more streamlined | More complex and customizable |
| Capabilities | Real-time collaborative notes, Microsoft Copilot integration | Databases, wikis, kanban boards |
| Pricing | Included with Microsoft 365 Business Standard, Business Premium, E3, and E5 subscriptions | Free version available; paid plans start at $8 per month for individuals and $4 per month per user for teams |
| Release date | 2023 | 2016 |
Microsoft Loop:
Pros:

Real-time synchronization
AI-powered Copilot
Integration with other Microsoft tools

Cons:

Limited features
Still under development
Notion:
Pros:

Flexible and customizable
Wide range of features
Available on more platforms

Cons:

No real-time synchronization
No AI-powered Copilot
Not as integrated with other Microsoft tools
Let's see if Microsoft, which has taken important steps in the field of productivity and team management, can succeed in this initiative this time.
Featured image credit: Microsoft.
Advertisement