VLC 3.0 Media Player release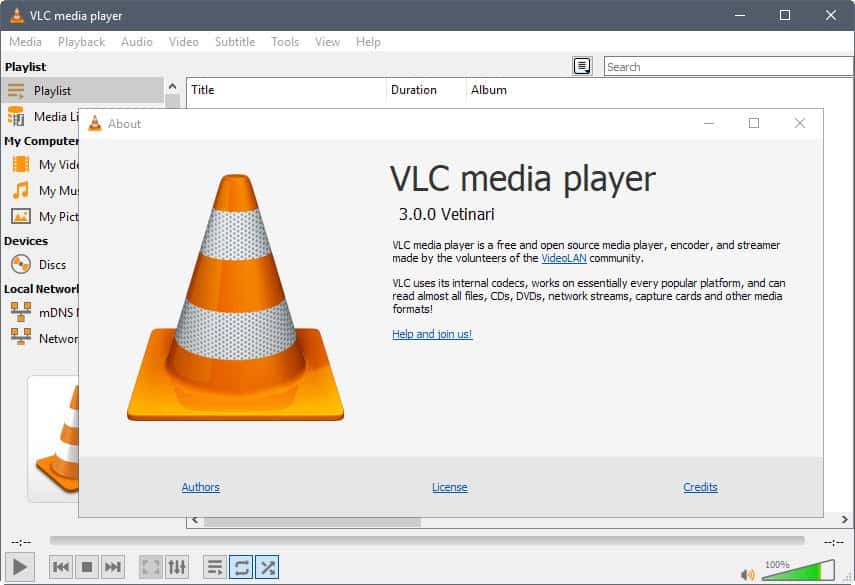 VideoLAN, maker of the popular VLC Media Player for various desktop and mobile operating systems, plan to release VLC 3.0 final to the public soon.
Update: VLC 3.0 is out.
The new version of the multimedia player is already on the official FTP server. The company released a total of nine release candidate builds before that and used these builds to fix various issues before the final release.
VLC 3.0.0 features under-the-hood changes mostly. The player supports Chromecast, new audio and video formats including HDR, HTTP 2.0, reworked core components with improvements, ISO over network play and a lot more.
VLC Media Player 3.0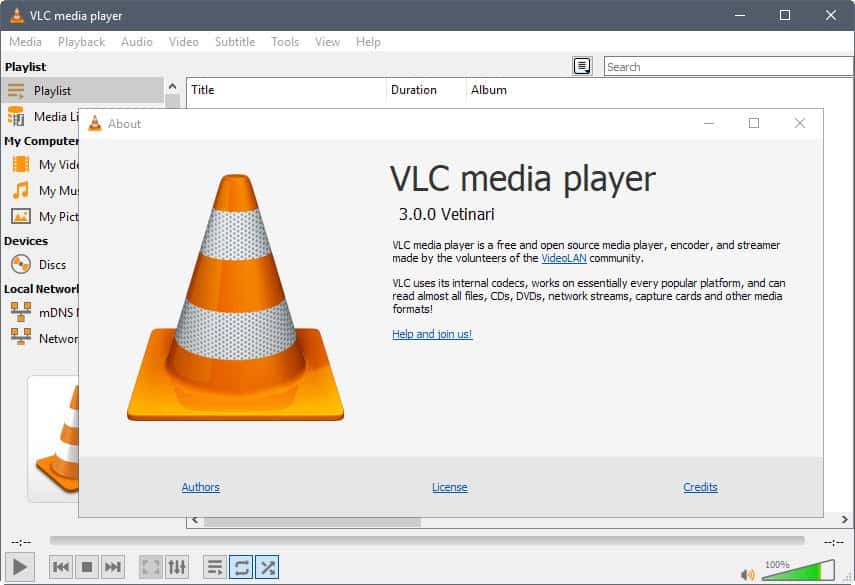 You can update an existing copy of VLC Media Player on desktop machines, or install the new version without transferring any existing customizations to the new version.
VLC 3.0's interface looks more or less identical to previous versions. VideoLAN marked it as a LTS, Long Term Service release for several systems. The organization notes that VLC 3.0.x will be the last working releases for Windows XP and Vista, and the matching Windows server variants, for Mac OS 10.7, 10.8 and 10.9, for iOS 7 and 8, and for Android 2.x, 3.x, 4.0.x and 4.1.x.
The 3.0 branch of VLC has new requirements:
Windows XP: release should work for the most part, but it has limitations.
Windows Vista: requires platform upgrade.
Linux: requires Kernel newer than 2.6.26.
Mac OS X: needs version 10.7 or newer.
VLC 3.0.0 changes
VLC 3.0.0 includes lots of changes compared to the last stable version 2.2.8. Here is a short list of important changes in the new media player release:
Core: network browsing for SMB, FTP, SFTP, NFS and other file systems supported.
Core: support for keystores to fetch and store passwords securely.
Core: auto-detection of external audio tracks.
Core: support for HDMI passtrhgouh for HD audo codecs such as E-AC3, TrueHD or DTS-HD.
Core: support for Chromecast and other output renderers, and Chromecast output module.
Core: support for 12bits corec and extended colorspaces (HDR)
Core: portable version of Windows build supported.
Core: start videos paused on first frame.
Core: support for 360 video and audio.
Core: support for ambisonic audio and more than eight audio channels.
Access: adaptive streaming improements, e.g. MPEG-DASH rewrite, support for HDS.
Access: support for decompression and extraction through libarchive (tar, zip, rar).
Access: HTTP 2.0 support.
Access: cookie handling improvements.
Access: DVB-T2 support on Windows BDA
Access: new WASAPI audio capture module.
Access: Blu-Ray open ISO over network, support for BD-J, and DVD ISO over network.
Hardware Decoder: supports HEVC decoding and Direct3D 11 decoding on Windows.
Hardware Decoder: supports HECV hardware decoding, MPEG-2, VC1/WMV3 on Android.
Hardware Decoder: support for VP9 and WMV3 decoding.
Hardware Decoder: new hardware accelerated decoder for OS X and iOS.
Decoders: support for experimental AV1 video, ARIB STD-B24 subtitles, experimental Daala video.
Decoders: support TDSC, Canopus HQX, Cineform, SpeedHQ, Pixlet, QDMC and FMVC codecs
Decoders: extended MicroDVD support.
Demuxer: MP4 demuxer rework with support for additional formats.
Demuxer: TS demuxer rework.
Demuxer: Support HD-DVD .evo (H.264, VC-1, MPEG-2, PCM, AC-3, E-AC3, MLP, DTS)
Demuxer: MKV improvements
Video output: support for HDR10 in Direct3D 11 with Windows 10 Fall Creators Update.
Side note: The new VLC 3.0 fixed long-standing WMV playback issues that I experienced when using VLC. It would not play some WMV files correctly, and I had to use Windows Media Player for these files. This seems to have been fixed in VLC 3.0.
Closing Words
VLC Media Player 3.0 is a major upgrade of the player, the first in years, that corrects several issues, especially in regards to compatibility and functionality, that were not addressed in minor release upgrades.
Is it enough to regain the dominance that VLC Media Player had years ago? (thanks Appster)
Now You: Which media player do you use, and why?
Related articles
Summary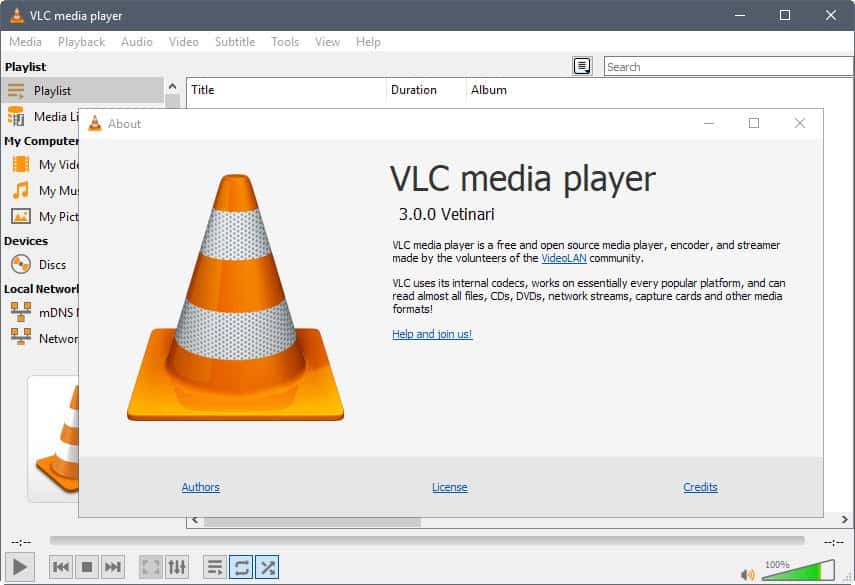 Author Rating





Software Name
Software Category
Landing Page
Advertisement