Clearing away confusion about Windows 10's free for a year offer
When Microsoft announced that Windows 10 would be available as a free upgrade for users running Windows 7, Windows 8.1 and Windows Phone 8.1, it probably did not imagine the confusion the statement would cause.
Rumors began to appear shortly thereafter on the Internet claiming that users would have to pay after the first twelve months to continue using the system, and that Microsoft would introduce a subscription system similar to Office 365.
Part of the confusion came from the fact that Microsoft did not reveal additional details about the deal.
In fact, one could argue that Microsoft did a bad job at controlling the issue as it did not address any of the concerns that users and journalists have had at the time.
This article has been designed to end the confusion surrounding the free upgrade to Windows 10. It begins with information that have been confirmed by Microsoft and ends with a list of things we don't know yet.
Here is what we know so far:
Eligible Windows 7, 8.1 and Phone 8.1 customers can upgrade to Windows 10 for free in the first year after the release of the new operating system. Eligible meaning customers with genuine licenses. While others may upgrade as well, their systems won't be genuine after the upgrade.
The Windows 10 edition that customers can upgrade to for free depends on the operating system that is upgraded. Windows 7 Home Basic, Home Premium and Windows 8.1 systems are upgraded to Windows 10 while Windows 7 Pro and Ultimate, and Windows 8.1 Pro systems are upgraded to Windows 10 Pro.
Customers who have upgraded to Windows 10 in the first year won't be charged after the 12 month period. "Once a customer upgrades, they will continue to receive ongoing Windows innovation and security updates for free, for the supported lifetime of that device". This indicates that the license is tied to the device the upgrade is run on.
Microsoft will charge for Windows 10 after the twelve month period in which the operating system is available for free and also through retail channels. This won't affect customers who used the free offer to upgrade but customers who don't have an eligible license (for instance Vista and XP systems) and new customers.
What Microsoft has not revealed yet
Some information have not been revealed yet by Microsoft.
The price of Windows 10 and Windows 10 Pro. Microsoft has not announced yet how much it will charge for Windows 10 if the system is bought through retail channels. It is unclear if the company will push early adopter offers like it did when Windows 7 and 8 were released or if it will rely on the free upgrade instead this time to push adoption rates.
If Windows 10 Insider Preview users will receive a free copy of the operating system as a thank you for participating in the test, or if a retail copy needs to be purchased.
What the Windows 10 upgrade license entails. For instance, is the license linked to the PC the upgrade was carried out on or is it transferable, and what happens if the system needs to be set up anew?
Now You: Will you take Microsoft up on the offer and upgrade to Windows 10?
Summary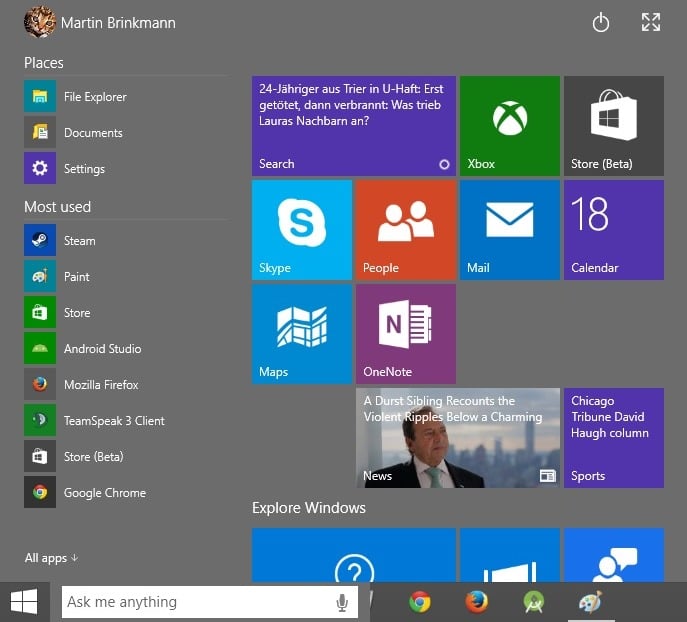 Article Name
Clearing away confusion about Windows 10's free for a year offer
Description
Find out what Microsoft's Windows 10 free upgrade offer really entails and whether upgraded systems remain free after the first 12 months.
Author
Publisher
Logo

Advertisement