How to buy items from Yahoo Auctions Japan if you are not Japanese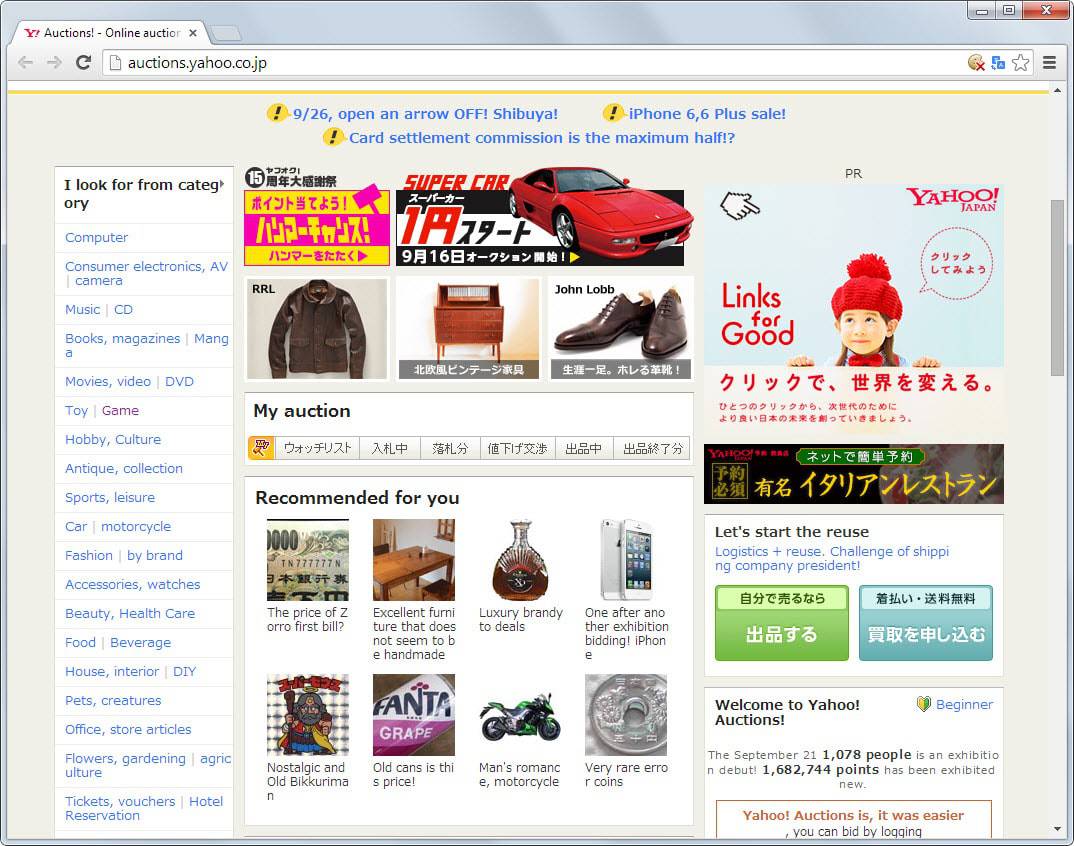 I recently started to collect retro video games, mostly classic 16-bit stuff. One of the issues here, after you have made up your mind about the console systems you want to collect is to decide whether you want to limit the collection to a certain region.
Do you only want to collect European PAL games, North-American NTSC games or Japanese games? I made the decision to go all in and collect everything.
The main issue here is that it is nearly impossible to buy many Japanese games in Europe. And the ones that are on offer are quite expensive as well.
That's why I began to check out sites in Japan directly to order from there instead, and one of the greatest is Yahoo Auctions Japan.
This is one of the biggest auction sites in Japan -- eBay is not offering a platform there anymore -- but the problem is that if you are not Japanese, you cannot really register an account.
The first issue you will come across is the captcha verification. Since Japanese signs are displayed in it, you need to find a way to enter them. While copying and pasting from other sources works, it is not something that is done quickly unless you have access to a Japanese keyboard and know your way around in the language.
But even if you manage that, you may run into other troubles such as having to have a local -- read Japanese -- shipping address or bank account.
Last but not least, you will run into communication issues with many sellers on the platform and the fact that most ship only to Japan.
Solution
The only viable solution for people not living in Japan is to use a proxy service. I have been using Japamart for that but there are others such as From Japan or Jauce and I will switch to another soon as the fees are lower..
You can sign up on these sites directly and how things go from here depends on the site. For Japamart and the majority of others, you have to make a deposit via PayPal or Credit Card payment first. The deposit amount multiplied by two is the maximum amount you can bid on auction on Japamart while it may be handled in a different way on other sites.
All services charge a variety of fees that you pay on top of the item's price and shipping to another domestic location in Japan.
It usually comes down to paying a commission and maybe other fees such as a bank fee and a transaction fee on top of that. Sometimes, you pay fees to the seller of the auction as well if that is listed in the auction.
It pays to compare fees on multiple sites to make sure you are not paying more than you have to. These sites offer English pages and provide you with information about the fees that they charge.
Here is a quick overview of some popular Japanese proxy shopping services and their fees
Proxy Name
Commission
Bank Fee
Usage Fee
Total Price
Notes
Buyee
150 yen for items 3000 yen or less, or 5%
200 yen service fee
 at least 350 yen
Check selected plans for extra fees (up to 500 yen)
FromJapan
from 700 Yen
200 yen per deposit
200 yen payment fee
at least 900 yen
Check extra fees here.
Japamart
from $6 on
$2 per auction
5%
at least $8 + 5%
JaponicaMarket
from 500 yen
at least 500 yen
PayPal 3.2% + 40 yen
Jauce
from 400 yen
300 yen per auction
8%
at least 700 + 8%
Noppin
from 500 yen
3.5% deposit
100 yen per 1kg (unless EMS is used)
at least 500 yen
Fee can go up to 12.5%
remambo
500 yen
 500 yen
Note: 1000 yen are roughly 8.9 Dollar, 7.6 Euro and 6.7 British Pound.
As you can see, fees differ a lot between services. Some services let you combine shipping and handling (which comes on top of all that) so that all your goods are sent to you in a single package.
Some also let you combine shipping and handling for the domestic transfer, but only if you buy from the same seller on the same day, and if that seller accepts that.
You may want to check optional service fees. Some proxy services offer to check the content of packages, or repackage items into sturdier boxes which may be better for overseas shipping.
Other tips
If you don't speak Japanese, use a translation service to translate the auction site. This should give you a rough understanding of what the item is about. Rough because the translation won't be perfect but if you take into account the photos and the translation, it should provide you with enough information.
Some sites translate auction sites for you but that is also by using machine translation.
Chromium and Google Chrome support automatic translations which makes them excellent for this task.  Other browsers may support translation extensions so that you may use them as well for the task.
Summary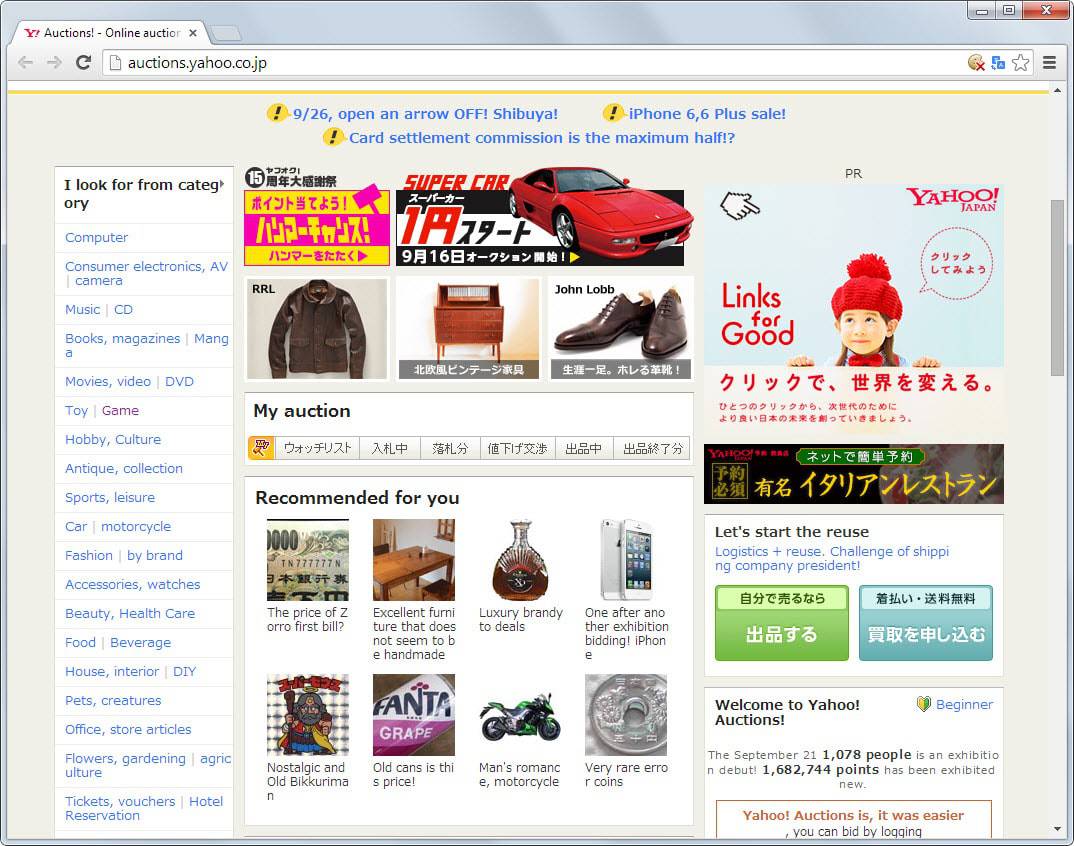 Article Name
How to buy items from Yahoo Auctions Japan if you are not Japanese
Description
How to order items from Yahoo Auctions Japan if you are not Japanese and cannot create an account on the site for that.
Author
Publisher
Logo

Advertisement