How to access Reddit on mobile without signing-in or using the Reddit app
It is not uncommon to find Reddit links in the results of Internet searches, in chats, emails, or by subscribing to domain feeds on Reddit. If you click on a link that points to Reddit, one of two things may happen: the actual page on Reddit may open right away and you may read the original post and the replies. Or, the content may be blocked and you may get a prompt to either sign in to an account or use the official Reddit app to access the content.
The first scenario happens on the desktop and the second exclusively on Reddit when using mobile devices at the time of writing. The screenshot below (on the left) shows the prompt that mobile users may get when they open a page in a mobile browser without being signed in. It appears that the content is not blocked for all mobile users, but only a section of users. This forcible action has annoyed a lot of netizens.
In that case, Reddit states "to view posts in r/*** you must continue in the Reddit app or log in". Others may see the list of topics in a subreddit or the homepage, and any tap on a link opens the dreaded sign-up page.
Reddit wants users to use its own application on mobile or sign-in at least. While the company has not revealed why it is putting a block in place for some mobile users, it is likely that it wants more information about its users to boost registrations and revenue on the site.
More and more companies push their applications over accessing their services in browsers. The primary reason for that is that they get more control and less ad-blocking. Browsers may include native content blocking functionality or may support extensions that add this on user request.
Blocking ads and other undesirable content in native apps, e.g., the official Reddit app, is more complicated, and most Internet users do not do that because of that.
As a user, it is a nuisance, especially if you followed a link to a specific discussion. You may have no interest in registering an account or installing the official Reddit app (despite it being free) just to read that one page on the site. Sometimes, users may also not want information to be linked to their account.
So, how can you bypass the sign-up and app download prompts on Reddit mobile?
Ways around Reddit's mobile blocking
If you just want to access the content without having to sign in or use the Reddit app on mobile devices, then you have the following options.
Option 1: Use the "Old" Reddit
Reddit maintains two versions of the site currently (at least at the time of writing): the new version that is loaded by default and the old version. The latter may be removed in the future, but it works fine currently. The old version does not enforce the use of the app or an account to access content on the site. Even better, it is very easy to access, especially if you are on Reddit already.
All you have to do is replace the www part of the address with old. For example:
This does not have to be done for every page on Reddit. Once old has been opened, Reddit Old remains the version of Reddit that is used.
Option 2: Free Use Desktop Reddit
Instead of using the old version of Reddit, you may also load the desktop site. Some mobile browsers support this out of the box; this is the case for Brave or Firefox, and many others.
Just select Menu > Desktop Site in those browsers to request the Reddit desktop site instead of the mobile site. The downside of this solution is that the desktop site is not optimized for mobile use. The Reddit mobile app is a lot faster and doesn't require you to log in again and again.
Option 3: Free use Reddit by using another browser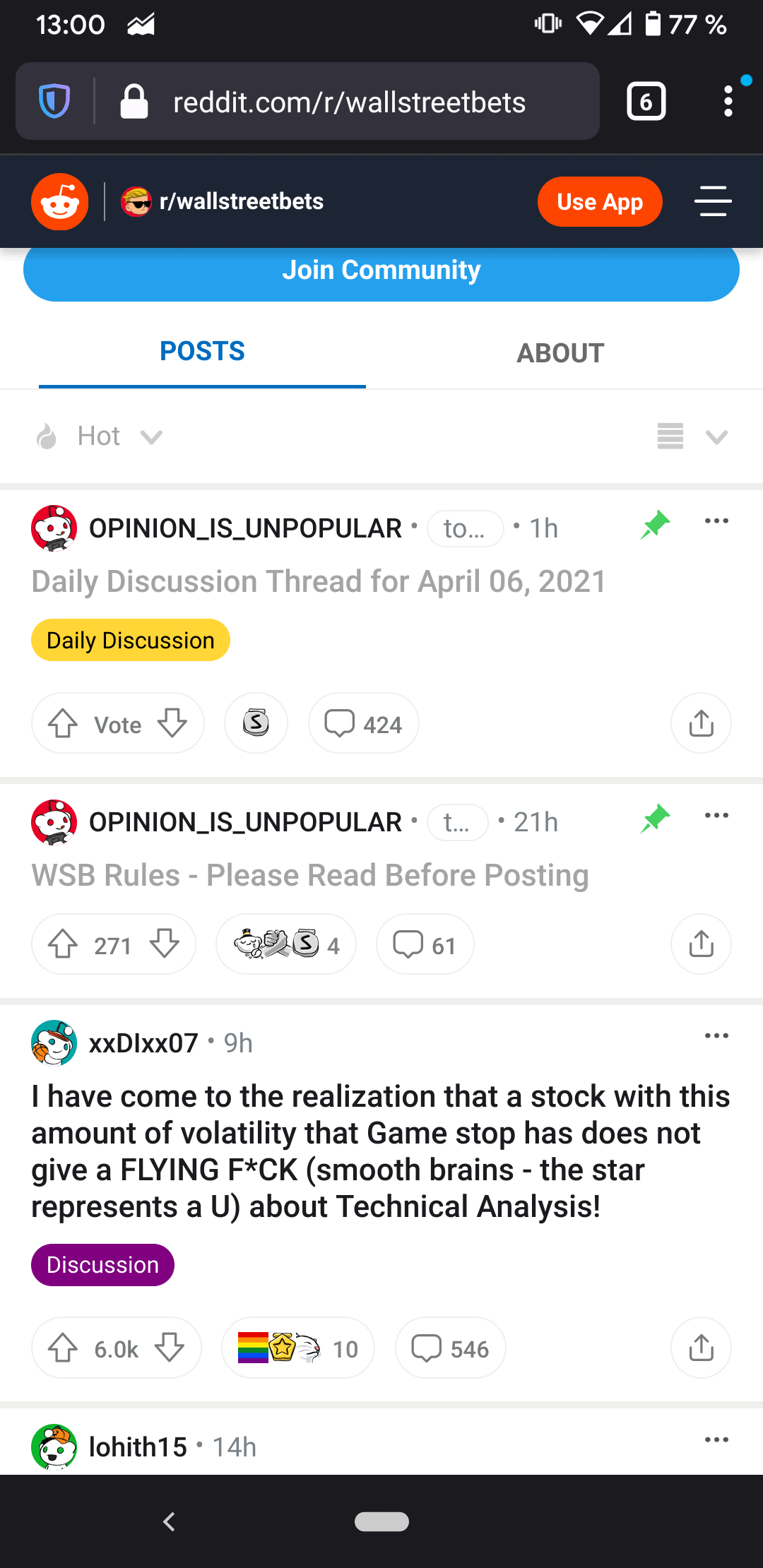 If you have multiple browsers installed, you may get the full view in some while others may be blocked. On my device, Reddit was blocking access in Brave by default but not in Firefox. Firefox displayed all posts and there was no block in place.
Option 4: Consider third-party applications
Reddit's new API pricing forced most developers to abandon their apps. Popular apps such as Boost for Reddit, Apollo, or Reddit is fun are no longer in development and do not work anymore.
A search for Reddit on Google Play or Apple's App Store returns just the official app, which has a low rating, and no third-party apps anymore.
Closing Words
To access Reddit on mobile, you may also install a third-party app. But many of those may display advertisements by default. Only some users experience the blocking of the content on Reddit Mobile; those may use any of the methods listed above to access the content on Reddit without signing in or using the official application.
Some browser developers have added content filters to their browsers to block websites from requesting to open content in dedicated apps. Brave introduced its "open in app" blocking filter recently, and Mozilla a similar feature in Firefox 112 for Android. These may do away with Reddit's prompts altogether on mobile, or at least prevent the automatic redirection to the Reddit app, if it is installed.
Now You: do you use Reddit? Do you prefer Reddit mobile or the app?
Summary
Article Name
How to Access Reddit Mobile Without App or Signing In
Description
Reddit mobile: Free use Reddit on mobile devices without signing in or installing the official app. Here are 3 methods to bypass the prompts.
Author
Publisher
Logo

Advertisement