HWiNFO 6.0 released with monitoring optimizations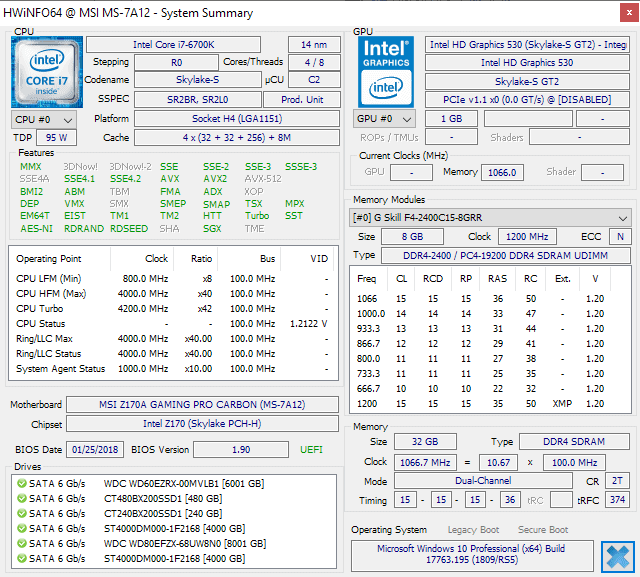 HWiNFO 6.0 was released on December 20, 2018. The new version of the hardware information and monitoring tool introduces new monitoring options and optimizations.
We reviewed the 32-bit version of HWiNFO back in 2011 for the first time here on Ghacks and liked what it had to offer. The program displays hardware information in its interface on start: from CPU clock speed and cache information to video card memory, BIOS information, and temperatures.
The developer of the application released version 5.0 in 2015; it introduced remote sensor monitoring among other new features.
HWiNFO 6.0
HWiNFO 6.0 is an update that improves the monitoring of the program across the board but lacks lots of new features. There are some new features but they improve detection and reporting for the most part.
The following new features are listed in the changelog:
Reporting of "basic" SVID voltage regulator information and universal VR temperature monitoring for Haswell and later Intel CPUs.
Reporting of Maximum Memory Capacity limit by CPU on Skylake-SP and Cascade Lake.
Reporting of AC/DC Loadline values for Skylake, Kaby Lake and Coffee Lake.
Reporting of AVX2 turbo limit ratios for Kaby Lake and Coffee Lake.
Monitoring of Memory Controller 0/1 voltage on Skylake-X, Skylake-SP and Cascade Lake.
Monitoring of VRM temperatures on "some" ASUS MAXIMUS XI HERO/CODE/FORMULA mainboards.
Monitoring of external fans on ASUS ROG STRIX GTX 1080.
The program itself is still available as a portable version or installer. The portable version includes the 32-bit and 64-bit version of HWiNFO which you can run on target systems.
HWiNFO displays auto-updating hardware information in its interface on start. While most of the information is useful to overclockers (or underclockers) only, some information is useful to a wider user group. You can use the program to get a basic overview of installed hardware components among other things.
The application loads two windows on start; you can close the system summary window to dig even deeper.
A click on Motherboard displays the model, brand and chipset, BIOS version, whether it is UEFI compatible, and lots of information besides that. Other hardware components offer similar listings with rich information. Sensors is another useful feature; it lists realtime temperature information and other readings.
The interface of the program stayed the same; users who used it previously won't have any adjusting difficulties.
Closing Words
HWiNFO 6.0 is a major minor update; it does not introduce a new user interface or makes other drastic changes to the program. Monitoring and reporting has improved in the new version and that is about it.
I'm not saying that this is a bad thing considering that I cannot really think of anything that the program lacks that I would like integrated in new versions.
Now You: do you use hardware monitoring or reporting software?
Summary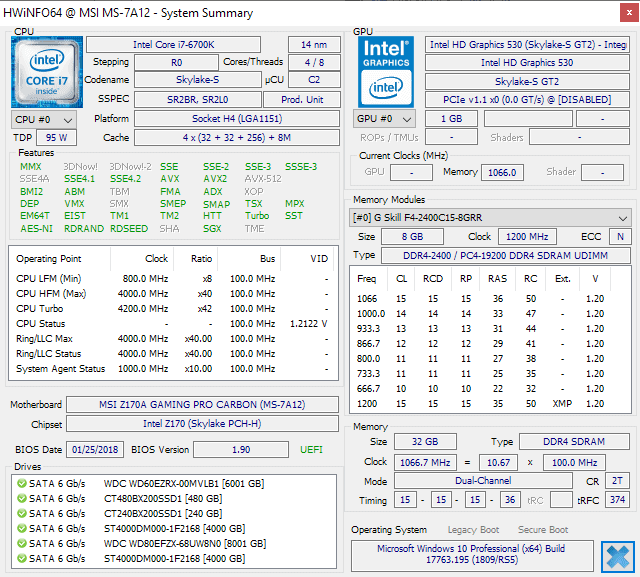 Author Rating





Software Name
Operating System
Software Category
Landing Page
Advertisement