Microsoft: next-gen processors only supported by Windows 10
Microsoft announced an upgraded support policy for Windows 7 and Windows 8.1 customers in which the company details support for next silicon generations such as Intel's Kaby Lake, Qualcomm's 8996 or AMD's Bristol Ridge.
In essence, devices with these processors will not be supported by previous versions of the Windows operating system but only by the "latest", which at the time of writing is Windows 10.
There you have it, another thumbscrew for Windows customers who prefer previous versions of Windows over the current version.
Obviously, there is justification for the policy change:
Windows 7 was designed nearly 10 years ago before any x86/x64 SOCs existed. For Windows 7 to run on any modern silicon, device drivers and firmware need to emulate Windows 7's expectations for interrupt processing, bus support, and power states- which is challenging for WiFi, graphics, security, and more. As partners make customizations to legacy device drivers, services, and firmware settings, customers are likely to see regressions with Windows 7 ongoing servicing.
While Microsoft mentions Windows 7 explicitly, it makes no mention as to why it is limiting support on Windows 8.1.
Windows 7 is on extended support which means that the operating system will only receive security fixes and other important updates, but no feature updates.
The same cannot be said for Windows 8.1 however, as the operating system is still supported, and very similar in most regards to Windows 10.
To accommodate Enterprise customers, Microsoft has created a special program for Skylake devices. It has created a list of Skylake devices it will support to run Windows 7 and windows 8.1, but only for the next 18 months.
The main idea behind the move is to provide Enterprise customers with options to upgrade their PC infrastructure right now, but give them time to upgrade to the Windows 10 operating system.
So, new PC hardware right now, Windows 10 later.
PC World has published a short list of devices that Microsoft will support:
Dell Latitude 12
Dell Latitude 13 7000 Ultrabook
Dell XPS 13
HP EliteBook Folio
HP EliteBook 1040 G3
Lenovo ThinkPad T460s
Lenovo ThinkPad X1 Carbon
Lenovo ThinkPad P70
The list includes only business devices, and no consumer devices.
What it means
There are Windows 7 and 8.1 devices out there with Intel's Skylake processor already. The question that should come to mind is if the move will affect these systems in any shape or form.
The short answer is that it likely won't affect those systems. Windows 7 or Windows 8.1 devices powered by Intel's Skylake processor won't just stop working right now or after the 18 months grace period.
This affects support more than anything else though, as PCs with a Skylake process and previous versions of the Windows operating system won't be supported officially by Microsoft, that updates released by Microsoft are not guaranteed to be compatible either, and that Windows Update won't provide drivers for new processors and associated chipsets.
It is likely that most Windows users won't notice a difference at all, and the move seems to be more of a scare tactic by Microsoft to continue its push to Windows 10.
Now You: What's your take on this new development?
Summary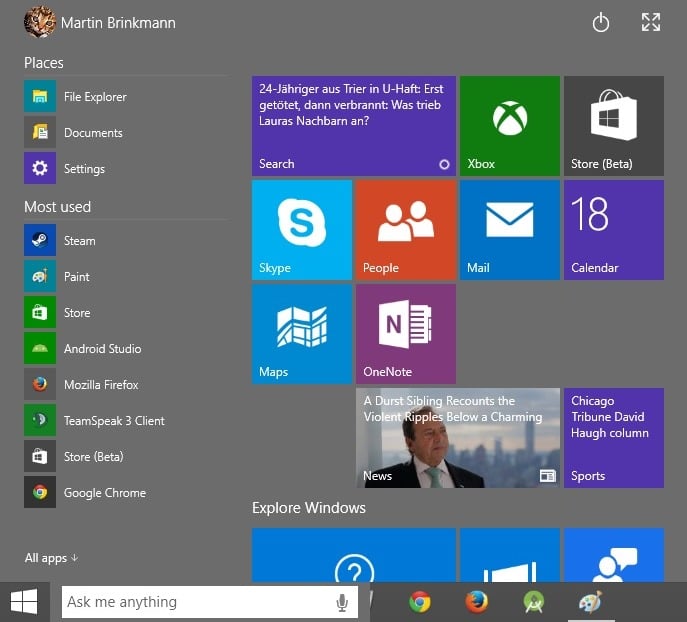 Article Name
Microsoft: next-gen processors only supported by Windows 10
Description
Microsoft announced policy changes in regards to next generation processors and support on previous versions of Windows yesterday.
Author
Publisher
Logo

Advertisement