The only Starfield performance optimization guide you need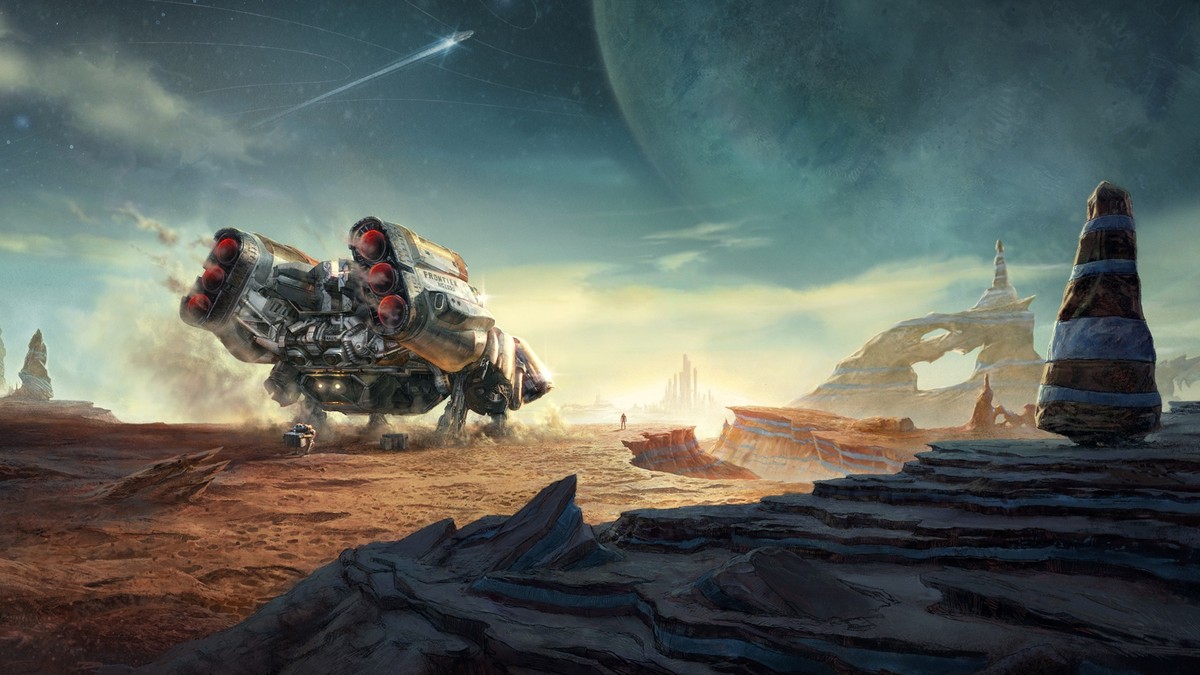 Starfield, Bethesda's highly anticipated space-faring game, offers a visually stunning and immersive experience on PC.
However, achieving the best performance can be challenging, even with high-end gaming hardware.
In this comprehensive guide, we will delve into the best Starfield optimization settings and explore performance-enhancing mods to optimize your Starfield experience for smoother gameplay and improved visuals.
Starfield performance optimization steps to be taken
Before diving into mods, it's essential to optimize your in-game settings to strike the right balance between performance and visual quality.
Apply driver updates
Before launching Starfield, ensure that you have the latest Nvidia or AMD graphics drivers installed.
These drivers are often optimized for new games and can significantly enhance your overall experience by providing better compatibility and performance.
You may download GPU drivers using the links below.
Verify game files
To prevent unexpected issues, it's a good practice to verify the integrity of your Starfield game files on Steam.
To do this, right-click on Starfield in your Steam library, select "manage," and choose the "verify integrity" option.
This ensures that your game files are intact and not corrupted.
Graphics settings
Now, let's delve into actual Starfield performance optimization. You may use these in-game graphical settings to perform a Starfield performance optimization while maintaining a visually appealing experience:
Borderless Fullscreen: Enable this option for better performance
Window Size: Set it to your display's native resolution
Dynamic Scaling: Turn this off
Render Resolution Scale: Optimal performance is achieved at 75%
Upscaling: Use FSR2
Sharpening: A setting of 70% strikes a balance between performance and visual quality
Graphics Preset: Select "Custom"
VRS: Keep it off
Motion Blur: Disable for improved clarity
Film Grain: Turn off for a cleaner image
Vsync: Enable it unless you have a Variable Refresh Rate (VRR) display
Shadow Quality: Set to Medium
Indirect Lighting: Medium
Reflections: Low (raise it if you have extra performance headroom)
Particle Quality: Set to Low as it significantly impacts performance
Volumetric Lighting: Choose Medium (lower for less powerful systems)
Crowd Density: Keep it on Low (CPU-dependent)
GTAO Quality: Medium
Grass Quality: Medium (lower for improved performance)
Contact Shadows: Low
Depth of Field: Turn it off
By applying these settings, you can achieve a substantial performance boost, approximately 33% more performance compared to the game's default presets.
Read also: Gamers can't explore the Starfield galaxy due to a simple error.
What are the best Starfield performance optimization mods?
While optimizing in-game settings is crucial, mods can take your Starfield experience to the next level by further enhancing performance and visual quality.
Here are five notable mods that can significantly improve your gameplay experience:
Starfield Upscaler
Starfield Upscaler replaces the standard FSR2 upscaling option with DLSS or XeSS, depending on your GPU manufacturer. This mod can provide substantial performance gains while maintaining visual quality.
Starfield performance optimizations
This mod goes beyond in-game settings and optimizes certain settings behind the scenes. While it may not deliver massive performance improvements, it can offer a noticeable boost.
Starfield Performance Boost
This mod primarily focuses on reducing shadow detail, a known performance bottleneck. While modern GPUs may see a more modest 5% performance increase, older GPUs can benefit up to 15%.
Smooth Ship Reticle (120 FPS Smooth UI)
While not directly related to in-game performance, this mod significantly improves the performance of the user interface (UI). It provides a smoother experience, particularly with ship-targeting reticles.
Starfield Performance Texture Pack
Starfield features high-resolution textures that contribute to its visual appeal but can be demanding on your system. This texture pack offers lower-resolution alternatives (1K and 512 versions) to improve performance without sacrificing too much quality.
Please note that mod compatibility and performance gains may vary depending on your system configuration. Always back up your saved files before installing mods, and consult each mod's documentation for specific installation instructions and configuration options.
Starfield performance optimization involves a combination of adjusting in-game settings and selecting performance-enhancing mods. By following this comprehensive guide, you can enjoy smoother gameplay without sacrificing visual quality. Starfield's vast universe awaits your exploration, now with improved performance and stunning visuals.
Featured image credit: Starfield/Bethesda.
Advertisement