Windows 10 Update Study: too complex and not enough control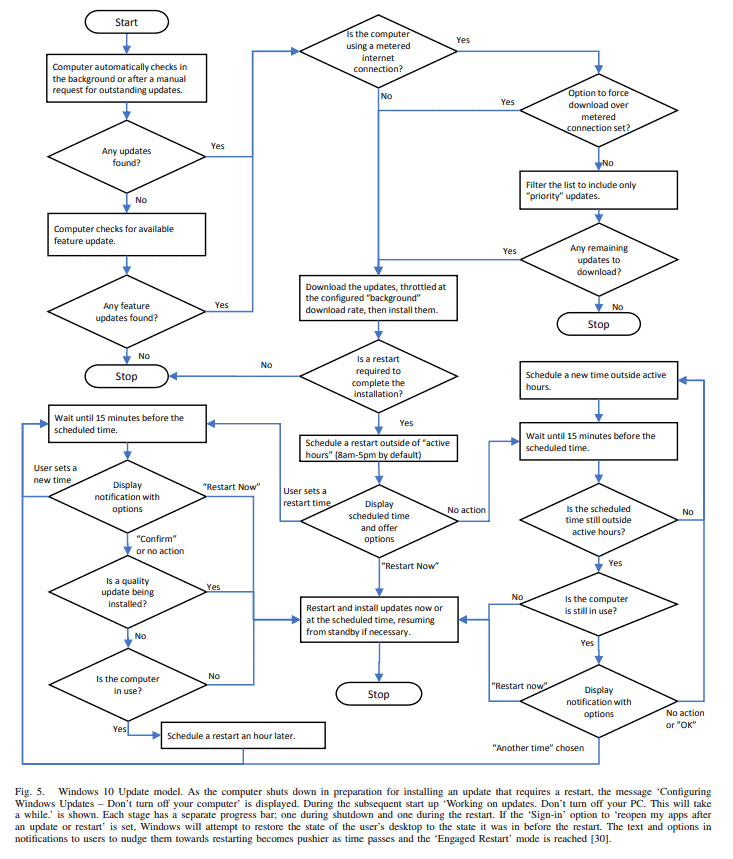 How are updates perceived by users of Windows 10 Home? A new study, "In Control with no Control: Perceptions and Reality of Windows 10 Home Edition Update Features" by a group of researchers from University College London suggests that updates are complex and that many users don't know about certain features that could improve the updating behavior.
Microsoft changed the update model with the release of Windows 10. The company switched to a system of cumulative updates for all supported editions of Windows 10. Microsoft switched to a cumulative update model for previous versions of Windows in 2016.
Updates are released on the second Tuesday of each month and sometimes out of schedule. Microsoft releases two feature updates for Windows 10 that upgrade the operating system to a new version.
Windows 10 Home users have less control over the updating than Pro, Enterprise, or Education users. Up until recently, it was not possible to pause updates or delay feature updates on Windows 10 Home devices officially; this meant that updates were installed as soon as they were picked up by Windows Update and that the devices had to be restarted to complete the updating process.
The only option that Home users have when it comes to controlling updates is to set Active Hours, a feature designed to prevent automatic restarts of the system during the period.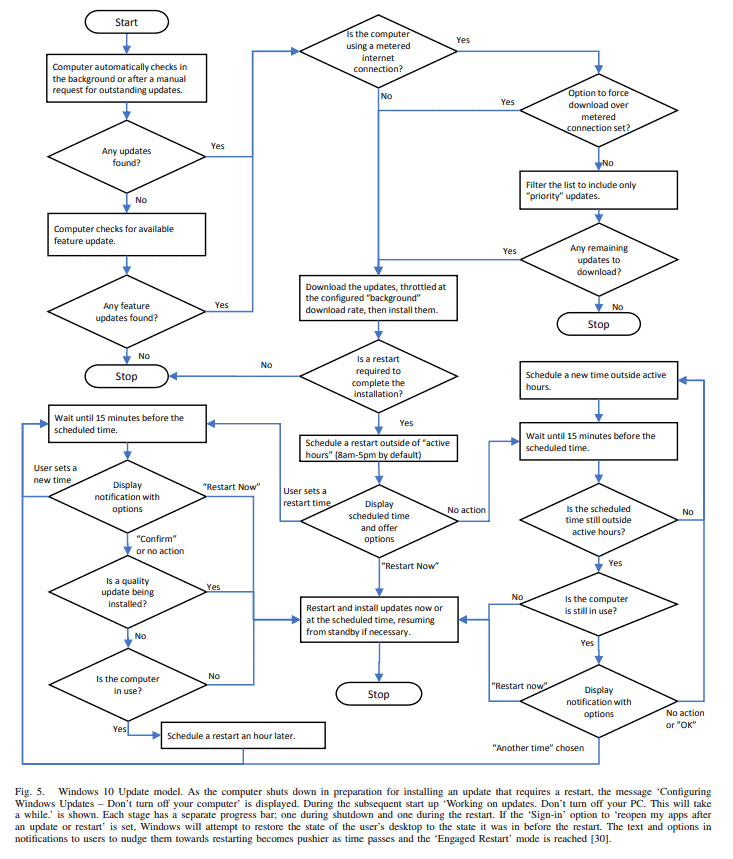 The researchers asked the participants of the study a number of questions. Among them whether the updating behavior of Windows 10 was easier and caused less interruptions than in previous versions of Windows.
53% said that updating was easier and 43% agreed that updating caused less interruptions. Only 8% stated that updating was more complicated and 21% said that updating caused more interruptions.
About half of the study's participants reported that they experienced unexpected restarts because of updates; 42% said that updates took longer than expected and 70% stated that they became more concerned the longer an update took to complete.
The researchers discovered that the Active Hours feature was set inappropriately for a large number of survey participants and that most users were unaware of the existence of the feature.
Only 28% of survey participants knew about feature and its default setting -- 8AM to 5PM-- was unsuitable for 97% of all users. The default Active Hours period is appropriate for businesses and may need to be adjusted even there.
Home users, on the other hand, at least those who participated in the study, used their computers on weekday evenings in the majority of cases; outside Active Hours.
Another key finding of the research is that many survey participants could not make distinctions between cumulative security updates and feature updates.
The researchers recommend to improve the Active Hours feature, either by providing users with direct information about it and its controls, or by using automation to pick appropriate Active Hours based on usage automatically.
Closing Words
A low number of participants, 97, participated in the study. It might be necessary to run a study with more users to verify the findings.
Now You: What is your take on Windows and updating? (via ZDNet)
Summary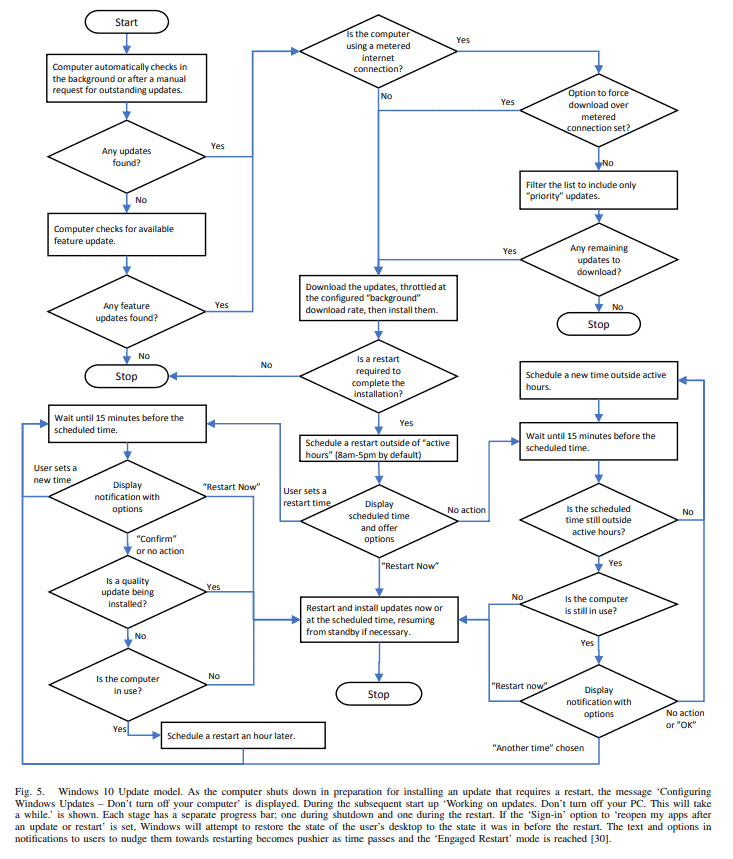 Article Name
Windows 10 Update Study: too complex and not enough control
Description
A new study suggests that Windows 10 updates are complex and that Windows does not provide users with enough control over updates.
Author
Publisher
Logo

Advertisement