Would you use Microsoft Edge if it supported your favorite extensions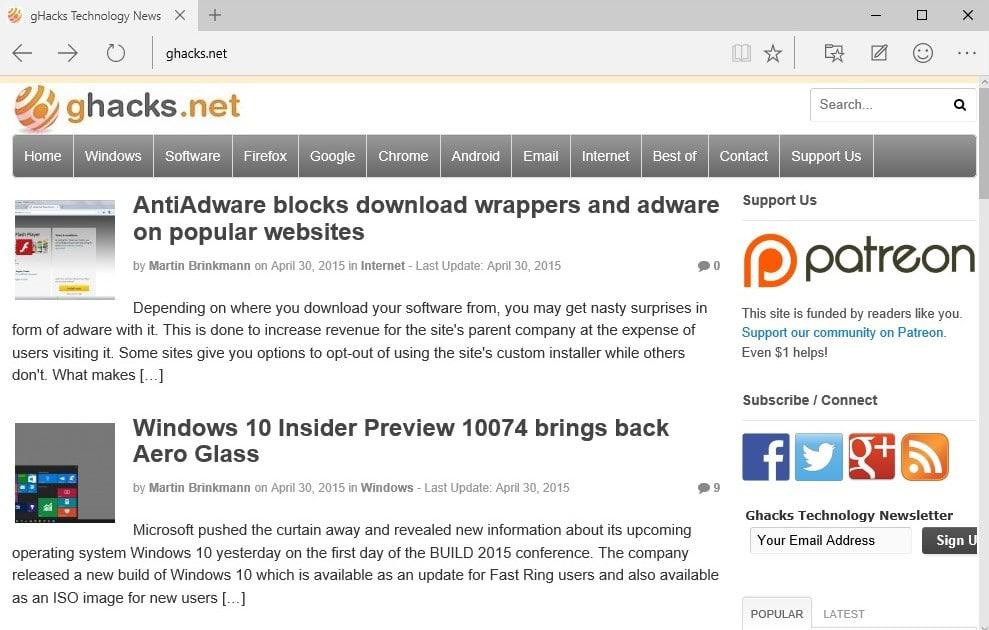 Microsoft Spartan Edge is a browser in-development that will ship with Windows 10 later this year. In fact, it will replace Internet Explorer as the default web browser on the system.
I looked closely at the browser recently and was able to confirm that Microsoft improved its core considerably especially in comparison to the current version of the company's Internet Explorer browser.
It looks as if Edge will be able to compete with Chrome and Firefox on an eye to eye level performance and compatibility-wise.
The browser has its shortcomings though at this stage in development. There are barely any preferences available to customize it and I'm still not sure if this is by design or a side-effect of the ongoing development process.
It is likely that the latter is true for core features such as restoring closed tabs (which you can do only with a keyboard shortcut currently), saving images (which you cannot do using the right-click context menu), or a general lack of preferences and options to manage cookies or configure the browser to delete browsing data on exit.
There is still time and it will be interesting to see how Microsoft Edge will look like when it ships. I cannot see the browser ship without common browsing features.
Microsoft confirmed during the BUILD 2015 conference that Edge will support extensions but won't ship with support for those when its final version is released.
What may be interesting is that it will support Chrome and Firefox browser extensions according to The Verge.
What we don't know currently is how this support will look like. While it is certainly possible that you can just install Chrome or Firefox extensions directly in Edge, it is unlikely that this is going to be the case.
The more likely option is that Microsoft will make it easy for developers to port extensions to Edge just like it will make it easier for Android and iOS developers to port their applications to Windows.
Microsoft did demo two extensions during BUILD. Once was a version of the highly successful and popular Reddit Enhancement Suite extension for the online discussion site Reddit, the other a translation extension using Bing.
One can only hope that extension support won't be a one-man Microsoft show like it was the case previously in regards to Internet Explorer add-ons.
Would you switch?
Imagine for a while that all of your favorite extensions are available for Edge. Would you use the browser then or even replace your current default browser?
If you ask me, I have to deny that at least for now unless Microsoft makes the browser as customizable as Firefox.
While I love NoScript for Firefox, there are other reasons why I use the browser and one of them is that I can customize Firefox better than any other "major" browser out there.
What about you?
Summary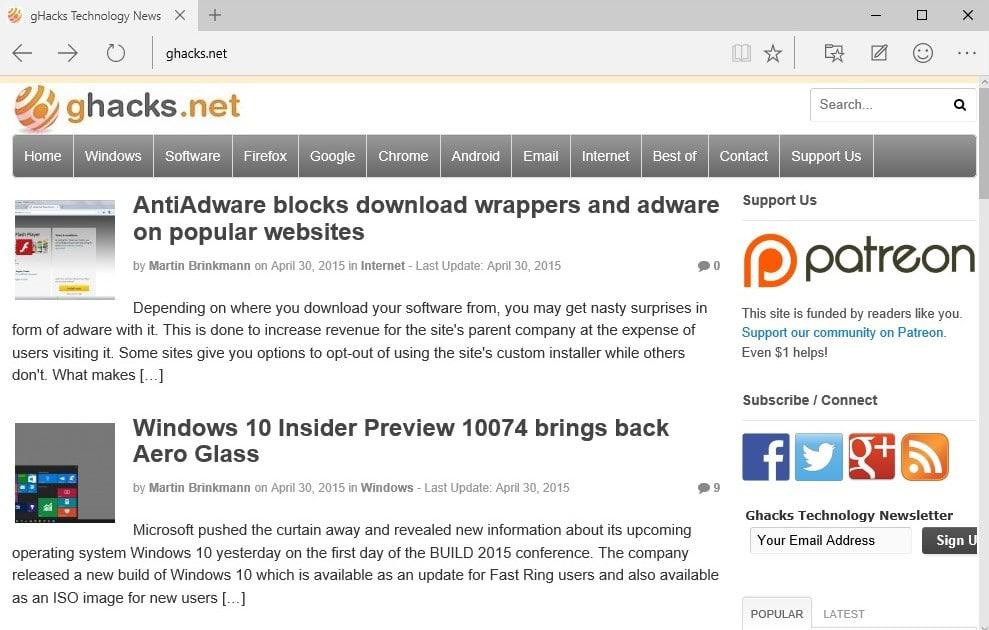 Article Name
Would you use Microsoft Edge if it supported your favorite extensions
Description
If Microsoft Edge would support your favorite extensions, would you use or even switch to the browser?
Author
Publisher
Logo

Advertisement